Customise jewellery, or the ultimate trick to display his style and stand out!
For a little styling our outfits, nothing like pretty jewelry. And whether you're chest XXL collar or minimalist earrings, we love get fill our jewelry box. But above all, it wants to stand out and show our style because we are tired to see always the same things on our gang of girlfriends.
The solution? Customization! What better that affirm our choices, our tastes or our desires on our fashion accessories? You will be able to offer you a 100% original jewel!
Different fashion brands offer to engrave your jewelry or simply choose the smallest details. And if you are really looking for something that looks like you, turn to the Do It Yourself!
Customized Jewelry
The trend of messages hoodies, fashion after accessories. Bracelet, necklace, ring, and even earrings, you can create your image. Give free rein to your imagination and select a mantra of love, a date key, something funny or well a symbol to get it engraved.
Some brands offer to create a jewel from A to Z. You can choose the material (rather gold, silver or steel?), its color, its stones, engraving, etc.
The Spell On Me site for example, presents bracelets to messages in openwork or inlaid letters. Adeline Affre and Delphine Pariente offer the same option on rushes, medals and rings. Favorite for medals, that we wear neck ras or in saltire, according to our desires.
Thomas Sabo, Pandora and Maty, the charms are Queens. They hang on a string, cord, or simply as a pendant. It matches them based on our looks or our moods: rather stilettos, clover with four leaves, initials or skull? More you have charms and more you can mix them or change every day!
Rather than the bracelets to burn, the Parisian brand workshop Paulin customizes fine gold wire to write pretty words to wear around the wrist. Each creation is unique because handmade and especially in demand. We love this side "artisan", which gives us even more want to crack!
Fans of Sex & the City will surely like to copy the 'string name' cult of Carrie Bradshaw. A lot of sites (my full name, the jewelry factory, my jewel name necklace) do made-to-measure, in the materials of your choice.
In more high-end, 'brands' as Gemmyo offer jewelry 'luxury' made in gold (yellow, pink, gray) or money. You can choose your gems: diamond, Ruby, Sapphire, etc.
DIY Jewelry
Make your own jewellery, that is so cool. They warn you, you'll a lot of patience and attention to detail, especially if you're not necessarily manual.
But the DIY, as major jewelry abbreviations, it is also super rewarding: "Yes, I did alone. Like a big "!
You have two options: pimper one gem that you already have or create it all integer! A lot of stores or specialized sites (style, haberdashery) offer a huge selection of beads, rockeries, chains, clasps, lace, son… Everything you need to make yourself your new favorite jewelry (even the tools)!
And if you have a failure of imagination, the tutorials can save your life. Check social networks (Instagram, Pinterest), they are an inexhaustible source of inspiration. We found for anything and everything: the geometric ring with the PomPoms in wire through the Aztecs necklaces trends. As for a cake, you have to follow the recipe!
In the end, even the simplest things can turn a lambda gem. For example, simply drag a wire of neon color or pastel in a golden chain and you'll have your new colorful, necklace which will sublimate all your summer dresses!
Now you can create a jewel for each of your outfits.
Gallery
Learn to Make Your Own Unique Jewelry
Source: blog.jessejamesbeads.com
Tatty Devine heads to NYC for US Book Launch
Source: www.tattydevine.com
How To Make Friendship Bracelets A Beginner Tutorial …
Source: upcomingcarshq.com
How to Make Potato Jewelry
Source: feltmagnet.com
How to Make a Metal Rolo Chain
Source: www.youtube.com
Button Necklaces
Source: www.adventuresofadiymom.com
how to make bracelets
Source: makebraceletsblogdotcom.wordpress.com
Jewelry Making Ideas: 60+ DIY Bracelets For Classy Ladies …
Source: cutediyprojects.com
How to make jewelry with wire by sandylee222 on DeviantArt
Source: sandylee222.deviantart.com
{DIY Fabric Beads} Making Jewelry with Kids
Source: happilyevermom.com
How to Make Homemade Jewelry
Source: www.nbeads.com
How to Make Cotton Cord Charm Bracelets Using TierraCast …
Source: www.youtube.com
How to Make a Layered Necklace With Stones
Source: www.craftsy.com
How to Make a Button Necklace: 22 Tutorials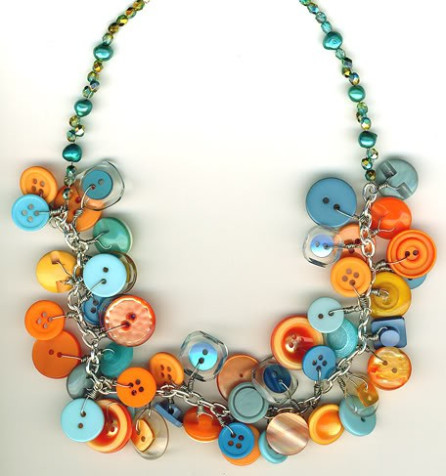 Source: www.guidepatterns.com
DIY Bijoux
Source: listspirit.com
Bracelet Tool Galleries: Wrap Bracelet Tutorial
Source: bracelettoolgalleries.blogspot.com
How To Make Pakistani Jewelry – Crystal Jewelry
Source: www.beadingmag.info
How to Make Steampunk Jewelry — Jewelry Making Journal
Source: jewelrymakingjournal.com
Easy to Make Lashed Rhinestone and Leather Bracelet …
Source: blog.rings-things.com
Hearts Desire 6 Stone Custom Birthstone Mother's Necklace
Source: www.evesaddiction.com