Yellow is and remains simply the ultimate color of the summer.No matter what the trends are.Because in the warm months you can not pass by in yellow.Have you noticed this before?Everywhere around us there is something yellow.This color is never as strong as it is now and it can not be easily removed from our field of view.It is surrounded by autumn, in the form of bright leaves.Sunflowers, bees, bumblebees and not to forget in the form of bright sunlight is yellow these days our constant companion.And so on even less beautiful days, it can help us to keep the summer in us.How this is done and what attributes of the color are added to yellow, I tell you now.
1. What is the meaning of the color yellow?
What comes to your mind when you think about this color?I connect them first with light and summer, but their properties are much more far-reaching.Yellow is given a high importance.It stands for sunlight without which life on earth would not be possible.It is a very warm color which is characterized by its brightness and creativity.Clarity and a fast mind are also attributes that are attributed to yellow.Yellow stands symbolically for the flourishing, but at the same time also for the autumn of nature and life, combined with a certain maturity.Unfortunately, it is sometimes negatively considered, because it is said that yellow is the color of envy and jealousy.But the positive aspects prevail, finally yellow is often associated with gold.This happens mostly when it comes to gods and saints.And the divine holiness is represented in what color?Very accurate!In this respect, yellow (by the proximity to the golden color) has always enjoyed a high respect.
In China, yellow is attributed to male yang and the active principle of creation.So similar properties as we assign them in our western world of yellow color.In ancient Egypt, on the other hand, one saw in yellow rather feminine features.All that was gentle, cheerful, and at the same time sensuous was connected.
2. Who is yellow?
Yellow can actually carry everyone, but there are differences in which yellow tone stands.Bright skin types should choose a rather not too strong Geb for their outfit.Winter types with a very light skin and dark hair look great in pastel yellow.Spring types, with a light skin and blue or gray eyes, can also reach a slightly more intense tone that underlines the warmth of the color.However, they should also take away from really bright yellow.Summer types with dark-blond to brown hair, as well as green or blue-gray eyes, can often impress with a beautiful, tanned complexion.Therefore they should choose a brighter, yellow outfit that does not steal the look of this complexion.Light and milky yellows should be the first choice for them.In the end still the autumn type.They have brown to red-brown hair, a slightly darker complexion and mostly green to brown eyes.For her, yellow is made.The yellow can be very intense and luminous, so it harmonizes wonderfully with the tanned complexion and the golden brown hair.
3. Which colors match to yellow?
Since yellow is a warm color, it also harmonizes very well with other warm colors, such as red, brown or orange.This gives a very stimulating and exotic touch, often associated with harmony.Combining yellow with green or blue, creates a very refreshing effect.Together with Grau develops a surprising look with an interesting coloring game.Yellow clearly sets the tone here, no matter what strength it is chosen.The gray enhances this effect and enhances the yellow hue much more.
So if you want to keep the summer even longer, put some basics in yellow.You can carry a yellow top until autumn.So the summer sunshine also laughed at you on rainy October.Yellow shoes are the highlight and one of the trend parts of this season.Such bright sneakers remain a trend.So, if you've been lucky enough for a long time, take it easy.;) Whoever likes it more eye-catching, waiting for the yellow coats or sweaters.And whatever happens is accessories.A small yellow handbag is available for every woman and fits particularly well to dark outfits, in warm as well as cool shades.Yellow earplugs to high-staked hair also catch the smallest sunbeam.And a yellow belt to a blue jeans is definitely an eyecatcher.Try it out!Have fun shopping!
Gallery
Purple Pearls Summer Necklace, Sterling Silver Chain, Gift …
Source: www.pinterest.com
Mariana Jewelry Spring/Summer 2015 "Nirvana" Catalog by …
Source: issuu.com
Summer -Baby Baltic Round Shaped Amber necklace $19.70 …
Source: www.pinterest.ca
Jewellery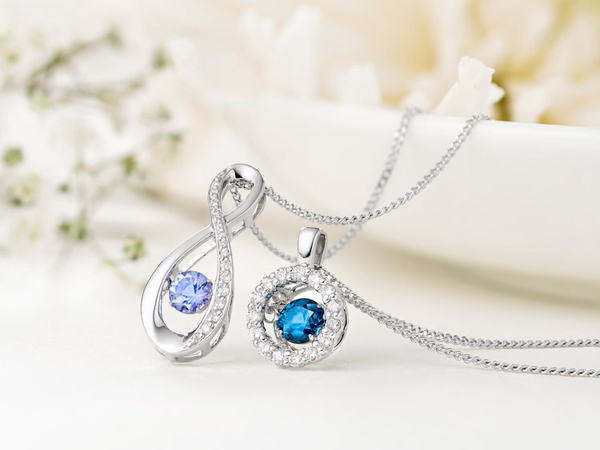 Source: www.beaverbrooks.co.uk
Russian Vermeil & Amber Cufflinks
Source: www.mschon.com
RARE VINTAGE 1960s BOHO AMBER & GLASS TRADE HIPPIE LOVE …
Source: www.pinterest.com
Natasha Ghosn, Jewelry Designer, Mondo Mondo — LISA SAYS …
Source: www.pinterest.com
Summer Sale for Jewelry & Gifts
Source: www.belleaircoins.com
Build a Capsule Wardrobe by Starting with a Stone: Unakite …
Source: www.pinterest.com
Spring-Summer 2017 Ready-to-wear show
Source: www.chanel.com
New face alert: What you need to know about Ilona Smet …
Source: en.vogue.fr
Wedding of Olympic champion Margarita Mamun and Alexander …
Source: www.frivolette.com
シーメールジャパン 公式日本語広報版 シーメリストキャッスル : コンテンツ | 佐々木紅
Source: www.pinterest.com
Amy Bowers
Source: amybowersart.com
Assassination Classroom Manga Volume 9
Source: www.rightstufanime.com
Stylish Rhinestone Button Ring Navel Belly Body Piercing …
Source: www.tosave.com
Boho And Tribal Inspired Jewelry Collection For Summer By …
Source: thebestfashionblog.com
Stylish Rhinestone Button Ring Navel Belly Body Piercing …
Source: www.tosave.com
Summer Jewelry Statement Choker Fashion Bohemia Charms …
Source: www.aliexpress.com
Stainless Steel Crystal Navel Belly Button Ring Body …
Source: www.tosave.com