There are things that just come out of fashion.They are not necessarily always trend.But they are somehow always there.Leather is such a material that will never go out of style.It has been one of the favorite textiles for clothing for thousands of years.What started out quite as a cold-weather protection was constantly being further developed and nowadays is one of the materials that designers and fashion designers love to enjoy.Also in autumn 2013, leather will again be one of the trendiest trend themes.
1. The leather pants is the trend in autumn 2013
If there is a piece of leather, which is pioneering in the autumn 2013, then it is the Lederhose.Yes exactly.The leather pants are back.Favorite piece of whole generations of rock musicians and models and just a trendy part of the coming autumn.But in autumn 2013, the leather pants may not have any color.It must be black if you want to go with the current trends.Black leather pants were the eye-catchers on the fashions of great designers and brands.At Marc Cain or Blacky Dress the models ran in the tight black pants over the catwalk.They wore boots in black, silver or nudet.The tops of the models were in stark contrast to the tight black leather pants.Bright, loose-fitting shirts, blouses and sweaters took the look of his look.The final outfit was finished in the matching winter jackets.Some designers chose heavy fur jackets, others wanted to underline the looseness of the look and combined it with simple, dark cardigans.Leather upper and lower parts were also combined.In these cases female models were consciously emphasizing their feminine side.They wore blouses of light chiffon or silk, which had romantic details (loosely bound loops).
2. Are leather accessories 2013 also trendy?
A very clear yes.Leather accessories are also in fashion in 2013.In contrast to some leather clothing, leather accessories are always very popular.Especially for leather bracelets, there is a very wide selection.They are equally popular with both women and men.This is certainly due to the fact that leather can have a timeless elegance but also a wild and rocky character.Black leather is therefore also very often found in the range of accessories and jewelry .In the autumn of 2013, however, unlike in the field of fashion, the path towards nudity was taken.These bright colors give the accessories the coveted elegant touch.At the same time leather accessories in Nude and Braun fit well.They can be combined with almost every outfit.And so create a very noble look.
A great advantage of this nudity is that you do not have to wait until autumn before you wear it.Even now, in the summer, bright leather looks really chic.You can combine it well with the actual colors in white and neon.Even pastel tones can be seen by light leather.So keep your eyes open now for bright handbags , chains, belts or bracelets.
3. How do I care for leather?
Generally your leather should not be exaggerated.It is sufficient to dab or rub the soiled spots with a damp, lint-free cotton cloth.To avoid limescale, I recommend you distilled water.However, always test it first on a hidden stele and wait for further stains or discolorations.If the contamination is not too strong, a dry cotton cloth is sufficient.
Rauleder or nubuck is cultivated with a soft Rosshaarbürste.The greasy or soiled areas are thus very gently brushed and the leather again a little roughened.Leather shoes should be impregnated before the first use.Usually the right impregnation spray is offered to you when buying the shoes, or it is pointed out at least.
Leather articles should never be stored in plastic, but rather in cloth bags.There is an optimal room climate and they are light-protected, at the same time the leather is not brittle and gets no scratches.Leather textiles can be hung up in the wardrobe, thus avoiding breaks and wrinkles, which can not be removed later.
How do you like the current and upcoming leather trends?
Gallery
hobo 2009 Spring/Summer Leather Accessories
Source: hypebeast.com
12 DIY Summer Hair Accessories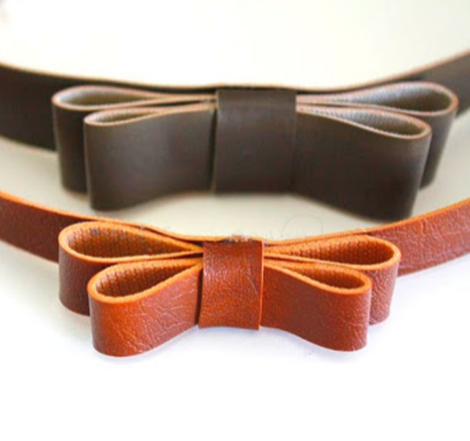 Source: www.everythingetsy.com
Wood Wood Spring/Summer 2010 Leather Accessories …
Source: www.highsnobiety.com
Customer Creations: Summer Leather Accessories
Source: www.fineleatherworking.com
Postalco Spring/Summer 2014 Leather Accessories Collection …
Source: everyguyed.com
Visvim Spring/Summer 2009 Veggie Leather Accessories …
Source: www.highsnobiety.com
The Chloé Spring-Summer 2015 Accessories Collection …
Source: www.pinterest.com
Women Soft Leather Wide Self Tie Wrap Around Waist Band …
Source: www.aliexpress.com
Visvim Spring/Summer 2009 Veggie Leather Accessories …
Source: www.highsnobiety.com
Will Leather Goods Bags
Source: selectism.com
Customer Creations: Summer Leather Accessories
Source: www.fineleatherworking.com
2013 Spring/Summer Leather Accessories Collection by I …
Source: freshersmag.com
Visvim Spring/Summer 2009 Veggie Leather Accessories …
Source: www.highsnobiety.com
36 best Beach Bag Fashion images on Pinterest
Source: www.pinterest.com
Will Leather Goods Bags
Source: www.selectism.com
2013 Spring/Summer Leather Accessories Collection by I …
Source: freshersmag.com
Visvim Spring/Summer 2009 Veggie Leather Accessories …
Source: www.highsnobiety.com
13 best Spring/Summer Bag Lust images on Pinterest …
Source: www.pinterest.com
1000+ images about Celine Summer 2015 on Pinterest …
Source: www.pinterest.com
827 best ☆☆BAGZ☆☆ images on Pinterest
Source: www.pinterest.com